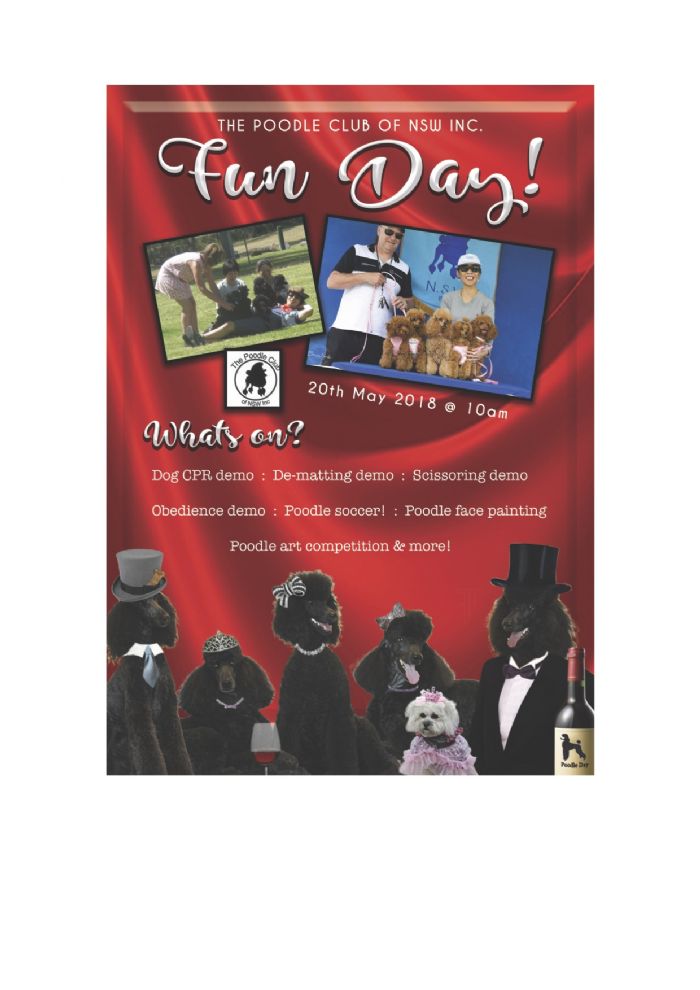 EASTER BREED SPECIALTY AT THE ROYAL RESULTS
Click the blue text above to open.
SEE "ABOUT THE POODLE CLUB" PAGE FOR MEETING DETAILS
BUYING A POODLE PUPPY?
CLICK HERE TO SEE A LIST OF POODLE BREEDERS FOR:
PUPPIES
OLDER POODLES
Toy Poodles (under 28 cm at the withers, which is the top of the shoulder)
Miniature Poodles (from 28cm to less than 38 cm at the withers)
Standard Poodles (from 38 cm at the withers and taller, usually well over 50 cm and most likely around 60 cm at the withers)
NEXT EVENTS
GOOD FRIDAY 30 MARCH 2018 - CHAMPIONSHIP SHOW & SYDNEY ROYAL EASTER SHOW POODLE JUDGING. Enter online via Ozentries
THROUGHOUT 2018 - VARIOUS FUN AND INFORMATION DAYS FOR POODLE LOVERS AND BREEDERS AND EXHIBITORS - includes training, health, nutrition, general care, show grooming, ring handling, videos AND MORE!
July 2018 - CHAMPIONSHIP SHOW,
October 2018 OBEDIENCE TRIAL AND RALLY O TRIAL
DETAILS TO BE ADVISED
Enquiries to SECRETARY/SHOWSECRETARY, Susie Kearnes, contact details below.
For full Committee details, see Committee page under the tab About the Poodle Club.
LOOKING TO THE FUTURE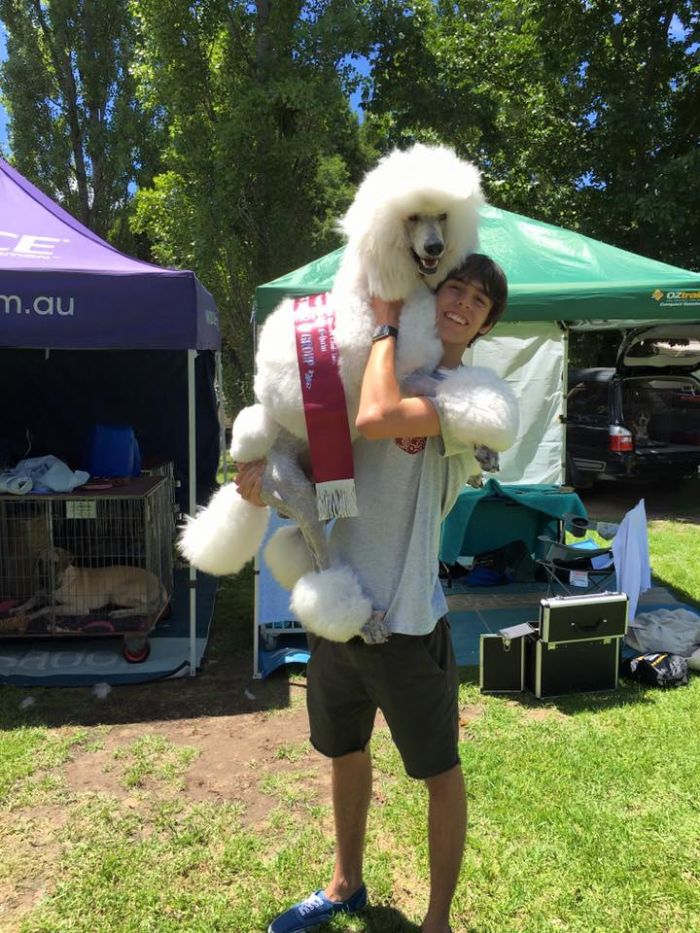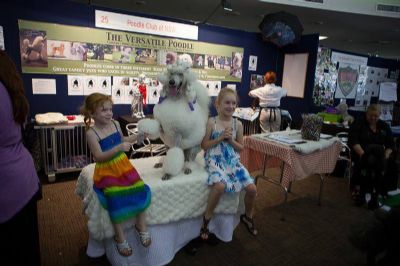 The future of Poodles will depend on the active involvement of a new generation of Poodle lovers.
The Poodle Club is always developing new activities that will be of interest to a wide range of Poodle lovers. As dates and details of upcoming fun times are confirmed they will be posted here. Also, you can contact the Secretary to ask about them.
JOIN US NOW - click on this link
Here's some of what the Poodle Club has been doing.
April 2015 Championship Shows
AM SHOW - Judge: Mr Bradley Odagiri (Hawaii, USA)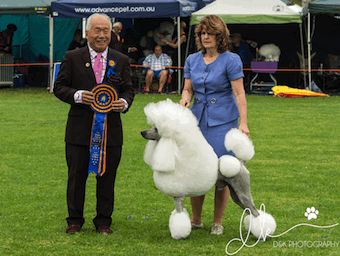 Best in Show the Standard Poodle Ch and Am Ch Mangueira da Maya (Imp USA), owned by D.Cozart (WA)
PM SHOW - Judge: Mr Glen Lajeski (California, USA)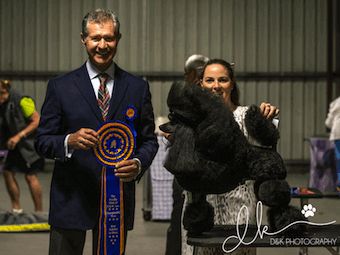 Best in Show the Miniature Poodle Sup Ch and NZ Gr Ch Westpriors Black Giorgio, owned by KJ & P Hopkins and J&C Missen
11 October 2015 Obedience & Rally O Trial - Judge Mr Charlie Giles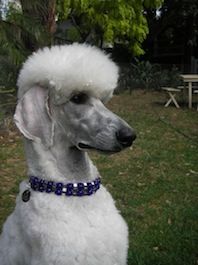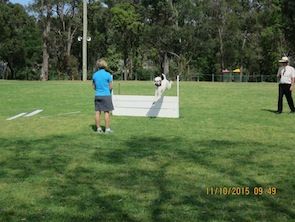 Winner of Winners at the 11 October Trial, Picardy Kiss Me Hardy, being a glamourpuss and in action with owner Sue Jaensch.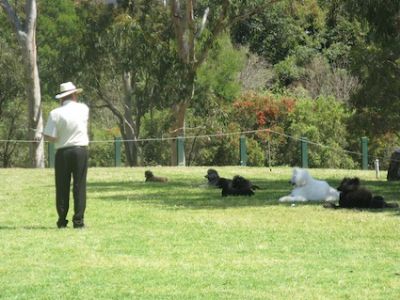 A classful of Patient Poodles in the shade, at the October 2015 Trial, and Judge Mr Charlie Giles.
POODLE CLUB INFORMATION DAY 10 OCTOBER 2015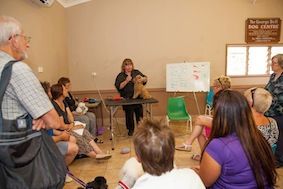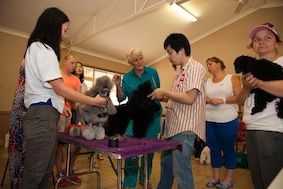 Above you can see Roslyn Thomas leading a discussion about breeding healthy Poodles, Jenny Kent showing a rapt group of Poodle owners how to groom their Poodles with confidence, and Kazoo Hirae conducting a show grooming clinic.
Contact Details
SECRETARY & SHOW SECRETARY (all correspondence): Susie Kearnes
Email: [email protected]
Postal: 21 Fitzroy St., WILTON NSW 2571
Mob: 0412 496 460
TRIAL SECRETARY: Bernice Monteith
Email: [email protected]
Mob: 0417 286 799
PRESIDENT: Gail McIlrath
230773 Visitors